Weihai Urban Construction Huating Kindergarten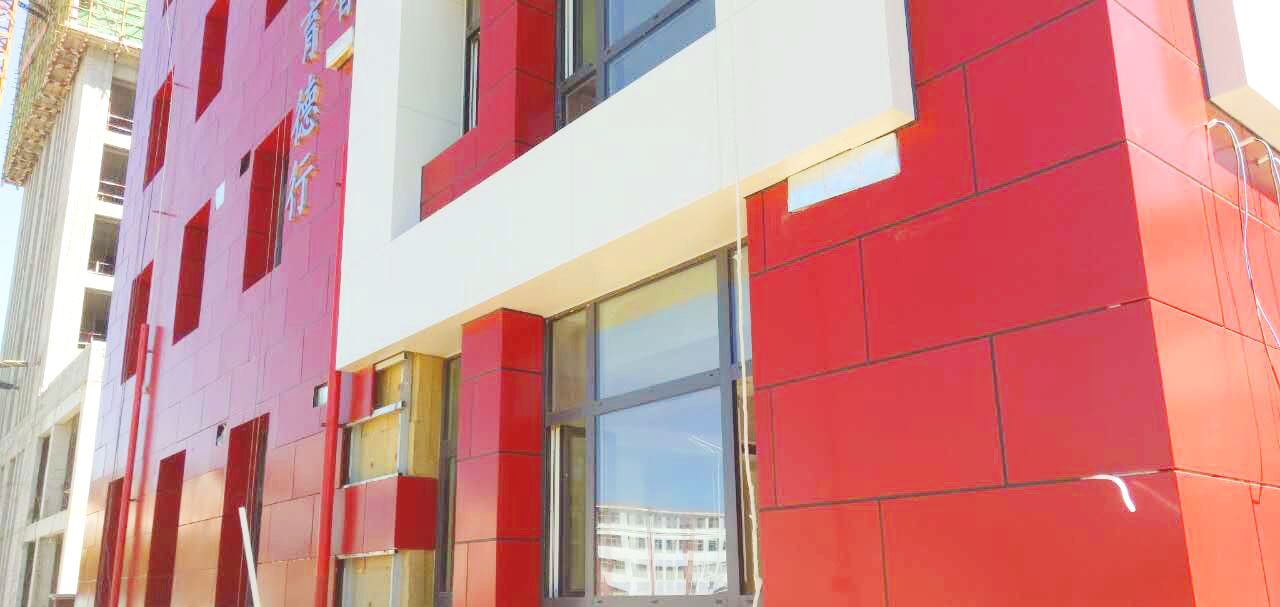 [Project name] Weihai Urban Construction Huating Kindergarten
[Project location] Weihai, Shandong
[Construction time] June 2016
[Specifications of insulation material] 1200*600*140-100K, 1200*600*150-100K
Urban Construction Huating Kindergarten (Peiwen Kindergarten of Peking University) is located in Weihai Torch Hi-tech Science Park, north of Shichang Avenue, and east of Caifeng Road. It has three floors and partially four floors, and building area of about 5648m2; and its structural style is the frame structure.
Weihai Urban Construction Huating Kindergarten, as the first passive house project in Weihai, is the first independent acceptance project of "Passive Ultra-low Energy Consumption Green Building Demonstration Project" in Shandong. The passive ultra-low energy consumption green building implementation group is specially founded for the project. At the beginning of project establishment, Bosheng Company communicates with the implementation group, and cooperates with the products submitted by the manufacturers for detection and comparison. The owner finally selects Bosheng Rock Wool curtain wall plate of which the various index data is far ahead of other manufacturers.
The production base of Bosheng Rock Wool in Weihai Nahai New Area plays the efficient and orderly pushing action in the construction of external wall insulation and fire protection engineering of the project.
[공정명칭]위해 성건화정유치원
[공정지점]산동 위해
[시공시간]2016년6월
[보온재료규격] 1200*600*140-100K,1200*600*150-100K
성건화정유치원(북대배문유치원)은 위해시 고구, 세창대도 북쪽, 시봉로 동쪽에 위치했으며 층수는 3층, 국부는 4층으로 이루어졌으며 건축면적은 약 5648㎡이고 구조형식은 프레임구조를 이루었습니다.
위해 성건화정유치원은 위해의 첫 피동방 프로젝트이며 산동성에서 첫 "피동식 초저 에네르기 소모 녹색건축시범프로젝트"자주험수프로젝트입니다. 프로젝트는 피동식 초저 에네르기 소모 녹색건축 실시소조를 설립하였습니다. 프로젝트가 시작된 초기 박성회사에서는 소조와 소통하여 각 업체들에게 샘플제품을 보내 검측대비를 하도록 했습니다. 업주는 최종적으로 각항 지표수치가 기타 업체보다 우수한 박성락울면 칸막이판을 선택했습니다.
박성락울은 위해 남해 신구역 생산기지에서 외벽보온방화공정의 시공을 고효율적이고 질서있게 추진하였습니다.